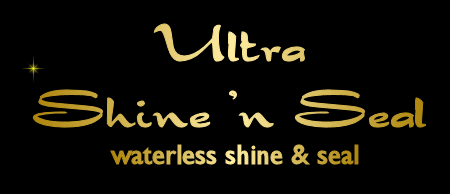 Waterless Car Wash for Detailers

One of the main challenges for today's professional car wash business is not just providing cleaning services to the customers. Customers don't expect anything less than that. But they also care about how fast you are, the quality of your work, how good you service them and ecological and economic issues are not in last place either.

With Ultra Shine n' Seal you can find answers to all of the above. Our Waterless Wash &Wax product ensures the quality of complete wash and wax, saving time, while avoiding environmental problems such as water waste and toxic runoff. Our products are biodegradable and safe to use without harsh chemicals, toxins, silicone or teflon and allows you to offer your customers a reasonable price. This make the quality received by the customer exceptional.

It is very easy to start a new or existing car wash business with Ultra Shine n' Seal, as you do not require expensive special equipment, a large investment in a building, you can also be mobile. Think of the possibilities. That is why we receive more and more inquires from entrepreneurs willing to start up their own Waterless Car Wash Business.

Today customers are well educated about their options and demand more value for their money. We are confident that with Ultra Shine n' Seal you will enthrall your customers and have them coming back and referring their friends because of the phenomenal results they receive.

We share a Marketing Strategy for all lines of Detailing Businesses including cars, trucks, RVs and boats, as well as our best Promotional Ideas that will boost your business. E-mail us at burtchessentials@shaw.ca to find out more.

Ultra Shine n' Seal offers bulk cleaners for the Professional Detailer who requires larger quantities of out products.